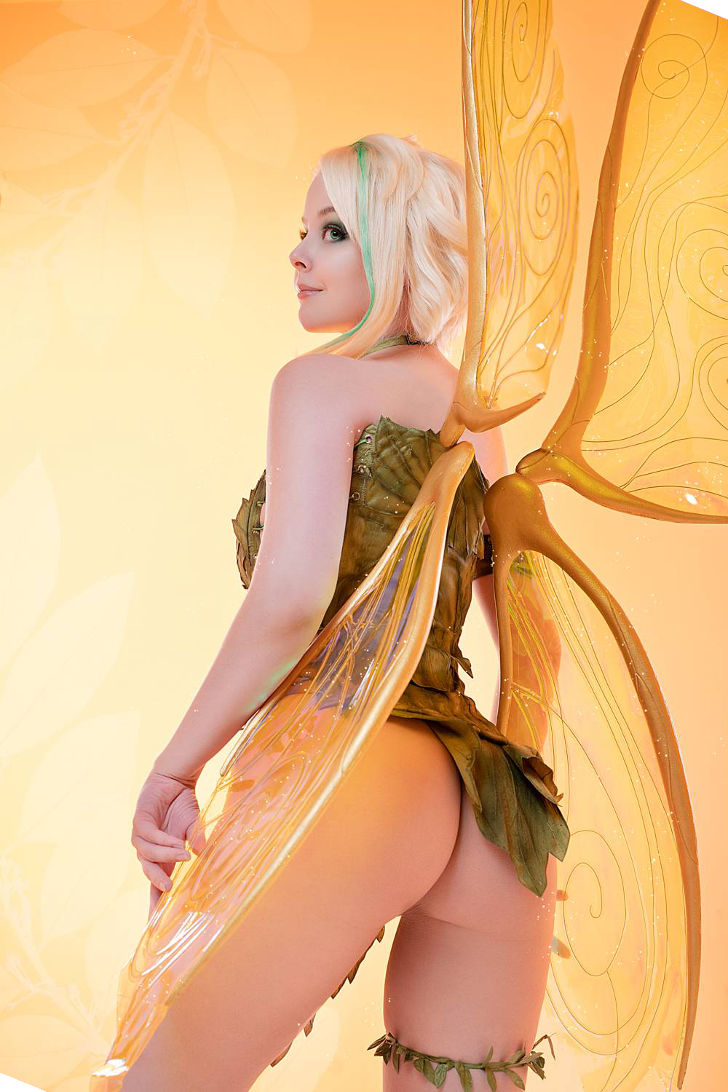 Cosplayer: HellyValentine
Tinker Bell is a fictional fairy character created by Scottish novelist and playwright J. M. Barrie. She first appeared in Barrie's 1904 play Peter Pan and her character was further developed in his 1911 novel Peter and Wendy. Tinker Bell is Peter Pan's loyal companion and she is often depicted as a mischievous and sassy fairy. She is also known for her signature pixie dust, which allows others to fly.
Tinker Bell has become one of the most iconic fairy characters in popular culture. She has been featured in numerous adaptations of Peter Pan, including the 1953 Disney animated film, which is considered to be the definitive depiction of the character. Tinker Bell has also been featured in her own Disney film series, which began with the 2008 film Tinker Bell.
Tinker Bell is a popular character for children and adults alike. She is often seen as a symbol of magic, mischief, and loyalty. She is also a reminder of the importance of believing in yourself and the power of imagination.